EMP shockwave generator
28/10/2000 : this is only a projects I haven't built it, yet. The output is of about 60 KV at quite high current and it may damage the magnetron.

Introduction
This devices is a different kind of EMP device because it requires a mains connection. It is based on 60 KV generator project: the circuitry is the same, but there is a magnetron connected to the output.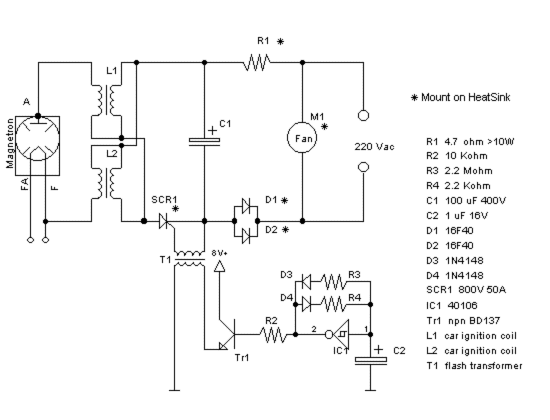 Safety Hints
Microwave radiation is very dangerous

Don't touch any part of the circuit while the device is on

Pay attention to the caps, they may be charghed to high voltage

Don't stand in front of the magnetron while the circuit is on because you may be radiated

Don't use this circuit near any electronic devices